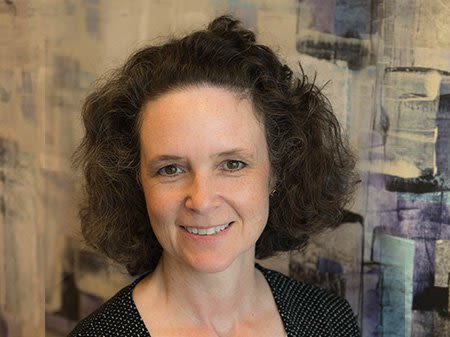 Anyone who knows me knows that I am a litigator. I'm a gung-ho justice seeker, I fight for my clients in court, and I don't hold back. That's why it may come as a surprise to some to learn that I had no intention of becoming a criminal defense lawyer when I went into law school. I thought I would go into a more writing-centric field — intellectual property, to be exact.
You see, before starting my legal career, I owned a publishing company. After running it for more than a decade, I decided to pursue law school, assuming that my natural interest in copywriting would lead me toward intellectual property. But then I had to take my first mandatory criminal law class, and — what can I say? — I was hooked.
After taking that class, I interned at an attorney's office in Texas and got to see what criminal defense was really like. The experience exceeded my expectations, and I knew then that I had discovered exactly where I wanted to be. Since that time, I've made it my life's work to defend the rights of people facing overwhelming opposition.
I am at my best when I'm in the courtroom fighting for my clients. That's where I belong, and it's where I want to be.
MY IDENTITY AS AN ATTORNEY
I spent 11 years as a public defender and enjoyed every moment of the work. Still, the time came when I knew I needed to take my career in a new direction, and so I founded my own law firm. Since then, my practice has evolved to incorporate more practice areas and an associate attorney. I continue to move the firm forward.
Still, no matter how much has changed since I left law school in 2000, my identity as an attorney has not. I am still a litigator to my core and a defender of my clients' rights. I have over 8,000 criminal cases under my belt ranging from DUI to murder and plenty of non-criminal cases, as well. If my track record can tell you anything, it's that I don't shy away from the difficult cases.
THE FORCE BEHIND OUR WORK
I believe in the work that we do here at Stout Law Firm, and I was fortunate enough to get a powerful reminder not too long ago. A few years back, I ran into a woman I barely recognized. She came up to me and started thanking me for everything I had done for her family. After a moment's pause, I realized that she was the wife of a client I had defended years before. "You put our family back together," she said.
It's not every day that you get a chance to make that kind of impact on someone's life, but those are the moments I fight for.
BAR ADMISSIONS
Colorado, 2000

U.S. District Court District of Colorado, 2009
EDUCATION
J.D. - Baylor University School of Law, Waco, Texas, 2000 (Honors: Order of Barristers and Phi Alpha Delta

B.A. - Baylor University, Waco, Texas, 1988 (Major: Political Science)
PROFESSIONAL ASSOCIATIONS & MEMBERSHIPS
Colorado Criminal Defense Bar, 2000 - Present

Colorado Bar Association, 2000 - Present
HONORS & AWARDS
Nation's Top One Percent, 2015 - Present

Top 10 in Client Satisfaction, 2015 - Present

Top 100 Trial Lawyers, 2014 - 2015
PAST EMPLOYMENT POSITIONS
Colorado State Public Defender, Deputy State Public Defender, 2000 - 2011

Prufrock Press, Owner/Editorial Director, 1989 - 2000
FRATERNITIES/SORORITIES
Alpha Chi Omega

Phi Alpha Delta Law Fraternity, International