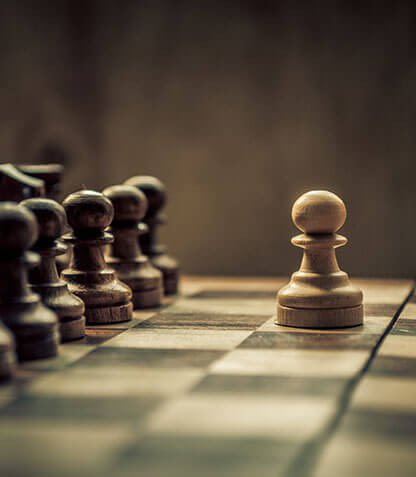 HOW I GOT MY START
During law school, I interned with a US attorney's office and saw firsthand what criminal defense lawyers do. By the time I graduated, I knew I had found my calling and went on to become a Colorado public defender.
Just over a decade later, I decided to strike out on my own and establish the Stout Law Firm. I had gained invaluable experience during my time as a public defender but knew I could do even more by focusing on the people in Weld and Larimer counties. When I founded the firm in 2011, I added family law to my practice.
MY MISSION
I bring over 15 years of experience to the table and a fierce presence in the courtroom. My commitment to my clients is unmatched as she attempts to provide personalized legal services that can be individually tailored to the unique circumstances of each case I take on.
I knew long before I became attorneys what side I was fighting for. My commitment to freedom and justice has never wavered." - Stephanie
EXPERIENCED COUNSEL
No matter your legal issue, you want a seasoned attorney on your side. I offer a decade of experience.
PERSONALIZED SERVICE
Each case is different and requires a unique approach. I learn my clients' cases inside and out so that I can provide high-quality service.
FOCUSED ON FAMILY
Many of the cases I handle threaten to separate families. I work to resolve those disputes in ways that will minimize my clients' losses.
THE FUTURE OF STOUT LAW FIRM
Since the inception of my law firm, I have worked tirelessly to establish strong relationships with my clients, advise them strategically, and defend them like there's no tomorrow. As I move forward, I will continue to do this and more. Each time I see an opportunity to improve or expand my practice, I will take it. After all, the more ammo I have in my arsenal, the more I can do to protect my clients' rights.
I have never been able to sit back and watch something happen that I disagree with. I am a protector and justice seeker, and I'm on a mission to keep my fellow Colorado residents out of legal trouble whenever possible.